SPECTRUM 29 -- 2019
---
For Choral Teachers
Saturday, June 8, 2019
with Melvin Goodwyn
Lewinsville Presbyterian Church
McLean, Virginia
---
For Church Musicians
Saturday, June 22, 2019
with Stanley Thurston
Fairlington United Methodist Church
Alexandria, Virginia
---
Welcome to Foxes Music Company's 29th Spectrum!
This year we are offering two Spectrum reading sessions for choral professionals, one on Saturday, June 8th concentrating on secular music for choral educators, and one on Saturday, June 22nd with a sacred focus for church musicians. Our clinicians select the music they present and include new issues and titles from many publishers.
Each session will be for a morning only. Light refreshments will be served.
Secular: A Pyramid Approach. Need help planning your repertoire for the new school year? Wondering what to do with those choirs in the middle of your program? Want to provide a sequential approach to music learning? This session will help you find ways to keep students interested and learning at all levels from middle school through high school. Long-time Virginia music educator Melvin Goodwyn will be our clinician.
Sacred: Mystical and Wonderful. Let's explore some of the edges of the sacred choral music spectrum, going beyond the typical choral selections, trying something new like a new style or a new composer. Experience new music possibilities for worship and sacred concert planning, including "hands-on" tutelage of interpretive techniques for Spirituals. Stanley Thurston, Director of Music Ministries at Foundry United Methodist Church in Washington, DC, and Artistic Director of the Heritage Signature Chorale in Washington will serve as our clinician.
---
There will be a display area where you can peruse and purchase music presented during the sessions as well as a cross-section of other music, both sacred and secular. Spectrum choral titles will be available at up to 25% discount. Handbell titles presented at the Virginia Bronze's Spring Into Bells Ringer's Workshop, held on April 27, will also receive special discounts.
---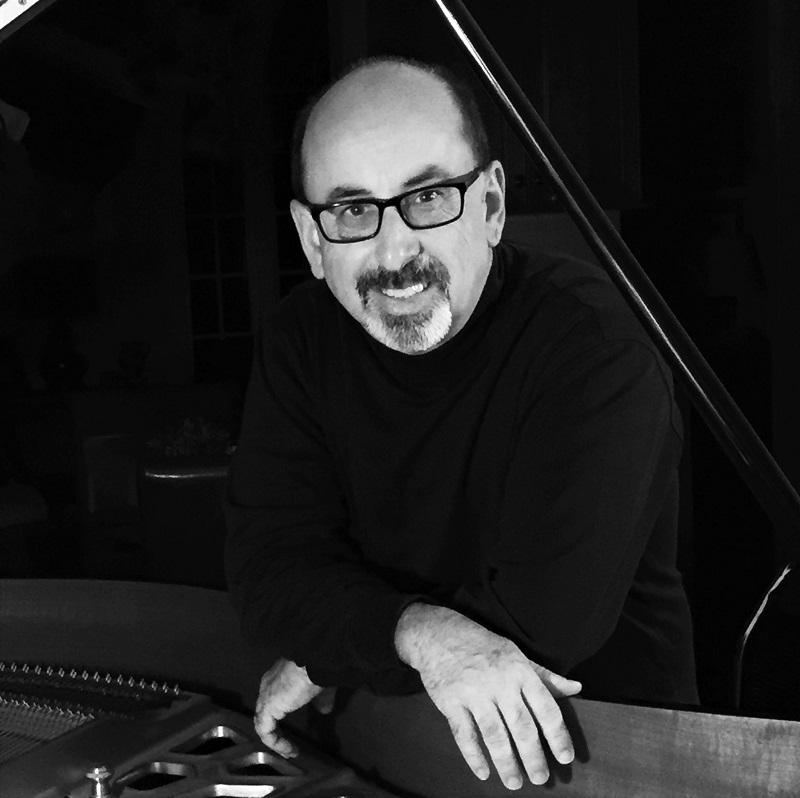 MELVIN GOODWYN served as choral director for 24 years in the Prince William County, Virginia schools at Gar-Field, Potomac, and C. D. Hylton High Schools. In 2002, Mr. Goodwyn was appointed to the position of administrator of the Center for Fine and Performing Arts at Woodbridge Senior High School. As such, he coordinated a specialty program for students in creative writing, dance, music, theater, and visual arts, until his retirement in September of 2009. Choirs under his direction received superior ratings at district, state, and national festivals and performed in most major cities throughout the United States.
Goodwyn has served as guest conductor for numerous county and district honors choirs and has accompanied both the Virginia All-State Choir and the Virginia Senior Honors Choir for over 15 years. He has worked with such notable conductors as Weston Noble, Jerry Blackstone, Eph Ely, and Jo-Michael Scheibe. For over 13 years Mr. Goodwyn has served as the staff accompanist for the ACDA Voices United summer conference. He has presented sessions on the high school male voice at both the VMEA conference and the Virginia ACDA summer conference.
Mr. Goodwyn has served as President of both the Virginia Choral Directors Association and the Virginia Chapter of ACDA, and currently he serves as President of the Board for the Youth Orchestras of Prince William. Goodwyn holds a Bachelor of Music degree from Westminster Choir College, where he studied piano with Walter Brennan and Harold Zabrack, and a Master of Music in choral conducting from Catholic University, Washington, DC. He presently serves as organist at St. Matthews Lutheran Church in Lake Ridge, Virginia.
---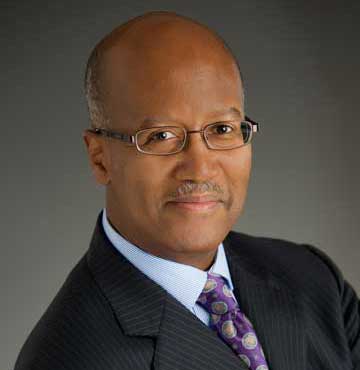 STANLEY J. THURSTON is Director of Music Ministries at the historic Foundry United Methodist Church in Washington, DC, Founder and Artistic Director of the Heritage Signature Chorale in Washington, Artist-in-Residence at Washington National Cathedral, and Artistic Director Emeritus of the Washington Performing Arts Society choirs. A graduate of Morgan State University and the American Academy of Conducting at Aspen, Mr. Thurston is well known as a classically trained musician of extraordinary range and depth as a conductor, pianist, organist, composer, and arranger.
As conductor, he has led performances at Carnegie Hall, The Kennedy Center, the US Capitol, Strathmore, Carter Barron Amphitheater, DAR Constitution Hall, Clarice Smith Performing Arts Center, Washington National Cathedral, National Presbyterian Church, and Meyerhoff Symphony Hall. Mr. Thurston has collaborated as conductor with artists such as Kathleen Battle, Denyce Graves, Thomas Hampson, Kiri te Kanawa, Sweet Honey in the Rock, Canadian Brass, Ramsey Lewis, and Wynton Marsalis.
Thurston has appeared as guest conductor with the National Symphony, Alexandria Symphony, Soulful Symphony, Columbus Symphony, Detroit Civic Symphony, and the Prince Georges Philharmonic. He made his European conducting debut with Romania's Opera Constanta, was principal conductor of Municipal Opera of Baltimore, and opera conductor with Washington, DC's In Series. Choruses under his direction have performed with the National Symphony, Alexandria Symphony, Annapolis Symphony, Baltimore Symphony, Baltimore Festival Orchestra, Joffrey Ballet, Pacific Northwest Ballet, and the Royal Ballet. Thurston's orchestral arrangements have been performed by the orchestras of Baltimore, New Jersey, and the National Symphony.
---
9:00-9:30 -- Registration
9:30-11:30 -- Reading Session
11:30-Noon -- Networking / Music Perusal
Spectrum 29 Secular Reading Session: A Pyramid Approach will be held at Lewinsville Presbyterian Church, 1724 Chain Bridge Road, McLean, VA 22101. Map/Directions
Spectrum 29 Sacred Reading Session: Mystical and Wonderful will be held at Fairlington UMC, 3900 King Street, Alexandria, VA 22302. Map/Directions
---
Register by Friday, May 31 OR Friday, June 14. $30 per person, per session.
Register after Friday, May 31 OR Friday, June 14. $35 per person, per session.
Your registration fee includes choral music for you to keep, as well as light refreshments.

You can find our "Spectrum Registration Form" by clicking on the RESOURCES link above.
You can print out the form and send it to: Foxes Music Company, Choral Department, 416 S Washington St, Falls Church, VA 22046
Or you can cut and paste it into an email and send it HERE
You can also call us at 703.533.7393 or email us HERE with the following information: Your name, name of church/school/organization you represent, address, phone number, and email address. Please indicate your payment method (check, choral account, Visa/MasterCard/American Express/Discover). You may call us with credit card information.
---
For each reading session attended participants will receive an order form with all the information needed to place an order. There will be extra order forms available in the browsing area. Choral titles presented at Spectrum will be available for purchase through June 30 as indicated, usually a 25% discount. Our regular discount on choral music is 20%; less from smaller and foreign publishers. You may charge your purchase to your choral account or pay with cash, check, or credit card. We accept Visa, MasterCard, American Express, and Discover. If you don't have an account, we'll be happy to open an account for your organization immediately.
Call Foxes Music Company at 703.533.7393. Ask for Barbara, extension 314; or Mickey, extension 313. Email HERE
We'll be happy to register you by phone too.



Your use of this site indicates your agreement to be bound by our Terms and Conditions. All prices and products subject to final price confirmation by the retailer. All contents © Copyright 1999- Retail Up! and Foxes Music Company. All rights reserved. This internet site is hosted by Retail Up!, a web site service provider to fine music stores nationwide.