With this Carus publishing program preview you can have a taster of Carus's forthcoming publications for the first half of 2017. A wealth of highlights awaits you both in core areas, modern Urtext editions for choirs, and in digital products.
Preview Carus publishing program
The coming year is mainly devoted to Johann Sebastian Bach. For the 500th anniversary year of the Reformation we have set ourselves an ambitious goal: Bach vocal, our edition of the complete sacred vocal works of Johann Sebastian Bach, reaches its conclusion by Reformation Day October 2017. We have around 15 cantatas still to go, nine of which will be published this coming spring.
A further highlight in our choral music catalog is our editions of the sacred compositions of Charles Gounod, the 200th anniversary of whose birth falls in 2018. This includes the collection Chants sacrés, with 20 shorter sacred motets for 4–6 part mixed choir with organ or piano accompaniment. These are extremely suitable for use in church services.
2017 marks the 450th anniversary of Monteverdi's birth and the 250th anniversary of Telemann's death. We are celebrating both of these anniversaries with a series of new publications listed for you below.
As well as this, we've marked those editions in our publishing program with carusplus where Carus offers more than just the music – whether it's innovative practice aids, or Vocal scores XL with reader-friendly large print.
Anniversaries 2017
Monteverdi 450th anniversary / Telemann 250th anniversary of death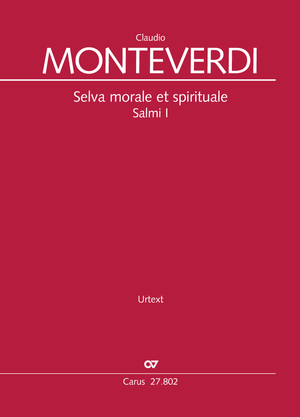 Claudio Monteverdi (1567–1643)
Selva morale et spirituale. Salmi II
Soli, Choir, 2 Vl, Bc, further instruments ad lib., Text language: Latin
Carus 27.803/00, choral collection, 98.00 €

perusal score

All the pieces of the choral collection Selva morale et spirituale are available or in preparation in single editions with complete performance material.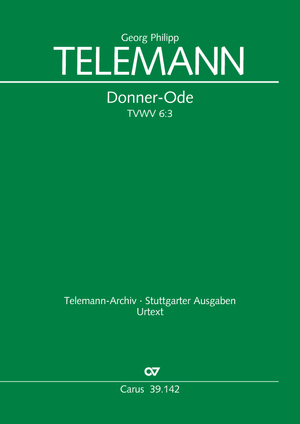 Georg Philipp Telemann (1681–1767)
Donner-Ode TWVW 6:3
Soli SATBB, Coro SATB, 2 Fl, 2 Ob (also 1 Obda), Fg, 2 Cor, 3 Tr, Timp, 2 Vl, Va, Vc, Bc
Text language: German
Carus 39.142/00, full score, 64.00 €

perusal score
Carus 39.142/03, vocal score, 14.90 €
Carus 39.142/05, choral score,
4.20 €
Carus 39.142/19, complete orchestral parts, 175.00 €