Choral, ORGAN & HANDBELL
Welcome to the Foxes Choral Department
Foxes Music's dedicated Choral staff is here to provide you with the best service and selection of sacred and secular music in the area! We have over 50,000 choral music items in our browsing library divided by voicing and special categories like Movies & Musicals, Patriotic, Spirituals, Advent/Christmas, Lent/Easter, and New Issues. Our organ and handbell music is organized in a similar fashion. We also have a large choral masterworks section, many collections, some hymnals, and we stock choral folders.
If you have any questions regarding our wonderful selection of choral music, please call us at 703.533.7393 extensions 313 and 314 or email us HERE If we don't have what you're looking for, we'll be glad to order items for you. Orders usually take 10-14 days and if you pick your order up, there's no S&H. We can obtain music more quickly with additional S&H charge. We ship music orders to our customers all over the country. For our customers with choral accounts the regular discount on choral music is 20% except for import items or items from smaller publishers. Don't miss our annual choral music sale during June when you may obtain up to 30% discount on items depending on the quantity ordered with restrictions on foreign and smaller publishers. We will be happy to establish an account for your organization.
If you already have an order in mind you may call us, leave us a voice message, or email us HERE If you would like to send your order using an order form, our choral order form is available for download HERE. Once the order form is printed and completed it may be scanned and emailed, FAXed, or sent via USPS.
Click HERE for a wonderful, heart-warming story. WOW!

We are happy to announce that we now have perusal copies of all Mårten Jansson selections available through Bärenreiter in our browsing library. For more information about Mårten Jansson click HERE. To see the works available, click HERE.
---
---

Information for Choirs Related to COVID-19
---
Alfred & JUBILATE mUSIC GROUP Catalogs & Promotions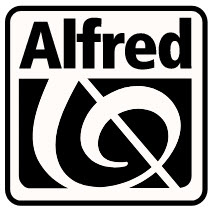 Click HERE to see Alfred's current Catalogs & Promotions.
Click HERE to see the current Catalogs & Promotions for Jubilate Music and HW Gray, both distributed through Alfred, including Jubilate's Sacred Sounds for Spring/Easter 2020.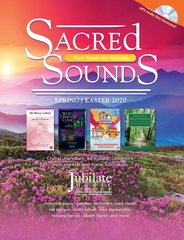 ---
Voices of Distinction

Explore new sacred and secular choral music for college, community and professional ensembles from Hal Leonard, G. Schirmer, Boosey & Hawkes, and more.
Click HERE to go to the current, online Voices of Distinction promotion where you can view and download a brochure PDF.
---
Plan Now for Fall 2019 Musicals
We are pleased to help you request your show license for your next middle school musical production from Music Theatre International, R&H Theatricals, and Teatrical Right Worldwide!
Middle School Musicals from MTI, R&H and TRW Click here to view online
---
Canticle Catalogs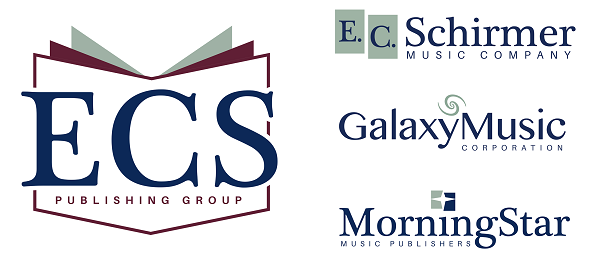 Click HERE to see all the current catalogs distributed by Canticle.
---
Current Hal Leonard Choral & Classroom Promotions

If you miss Hal Leonard's discontinued CDs in the mail program, you'll be interested in what they have available online. Click HERE to see all current Hal Leonard promotions.
---
Lorenz Catalogs

Click HERE to view current Lorenz catalogs.
---
New Oxford Choral Music for 2019
Listen to new choral music, featuring complete performances of the latest secular, sacred & Christmas music from Oxford's Choral Highlights.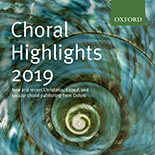 ---
Carus - Celebrate Beethoven with Kyrie based on the Adagio of the so-called "Moonlight Sonata"
Celebrate 250 years of Beethoven with this new publication!
---
Oxford University Press November 2018 Choral News
November 2018 Choral News
This month, explore OUP's new releases by John Rutter and Will Todd, listen to more Oxford Choral Highlights on Soundcloud, and find out what type of choir director you are. Also, browse OUP's broad range of sacred choral titles and start planning for Lent, Passiontide, and Easter by clicking HERE.
---
More Oxford Choral Highlights 2018
Listen to new and recent choral music, secular, sacred & Christmas, from Oxford.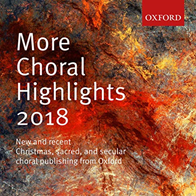 ---
Augsburg New Releases
Click HERE to view Augsburg New Releases.
---
Oxford University Press May 2018 Choral News
This month, explore our new Choral Highlights 2018 recordings, discover new music by Bob Chilcott and David Bednall, and browse a selection of music commemorating the centenary of World War I
Listen to new Christmas, Upper Voice, Sacred, Remembrance & Secular repertoire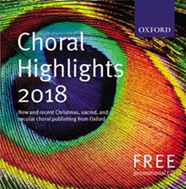 ---
Hal Leonard Discover Series: Music for the Developing Choir
Hal Leonard has the choral music that will help developing voices sound great and improve their skills while singing music that they love. These selections are part of the DISCOVERY SERIES, which features music for choirs in upper elementary and middle school, and pays special attention to range, tessitura, voice-leading and text to assure success.
VoiceTrax CDs are available for Discovery chorals. This includes a full performance of the primary voicing, accompaniment only and part-predominant tracks for each voice part on each voicing.
Browse through some of our newest selections in the Discovery series using the links provided below.
HAL LEONARD: THE WORLD'S LARGEST EDUCATIONAL MUSIC PUBLISHER

Experience ScorePlay!
- View Music
- Hear Online Now!
Go to ScorePlay
---
Hal Leonard Discovery Pop Series
See more Discovery Pop/Show/Jazz series titles
---
Hal Leonard Discovery Jazz Series
SSee more Discovery Pop/Show/Jazz series titles
---
Hal Leonard Discovery Broadway Series
See more Discovery Pop/Show/Jazz series titles
---
Hal Leonard Discovery Concert Series
See more Discovery Concert series titles
---
Oxford University Press March 2018 Choral News
Oxford University Pressis is delighted to welcome David Bednall and Sarah Quartel as Oxford composers, both already known to many. In celebration of International Women's Day this month, they're featuring new music by Cecilia McDowall and Elaine Hagenberg. Also discover Stabat Mater, a new work by Gabriel Jackson, and explore two recent additions to Oxford's popular Emerging Voices series.
Press HERE to see this Choral News
---
Hal Leonard Choral Music from Hit Movies


Some of today's hottest music is brought to the forefront from blockbuster hit movies.
Today's school choirs will love to sing music from The Greatest Showman, Coco, and strong>Pitch Perfect 3. Click on any of the titles below for more details.
Want to see even more Hal Leonard choral music from the movies? Click here to go to our website.

Experience ScorePlay!
- View Music
- Hear Online Now!
Go to ScorePlay
The Greatest Showman
Disney's Coco
Pitch Perfect 3
---
Hal Leonard New Concert Choral Music
February 2018


The new year has passed and the spring concert season for school choirs is fast approaching.
Browse through the newest concert choral selections available from Hal Leonard below - click on any item below for descriptions.
Want to see even more concert and festival choral music available from Hal Leonard? Click here to go to our website.

Experience ScorePlay!
- View Music
- Hear Online Now!
Go to ScorePlay
SATB Concert Choir
SSA Arrangements
TTBB Arrangements
---
NEW Oxford Lent & Easter Organ Music for Manuals
---
Carus marks 2018 anniversaries

---
Canticle Distributing New Releases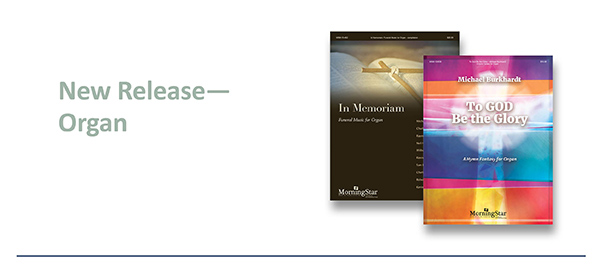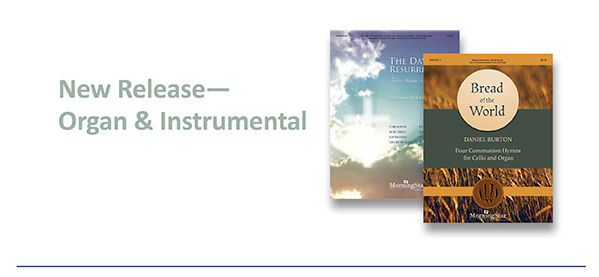 ---
Oxford University Press Announces New House Composers
Oxford University Press is proud to announce the signing of two new house composers, David Bednall and Sarah Quartel. Click HERE for additional information.
---
Theodore Presser Company New Releases, January 2018

New releases for January 2018
Described by Lias as "conservative, yet contemporary," Psalm 23 was written in 1999 for Dr. Perry White and the Monmouth College Chorale. The dynamic four-minute choral rises and falls in reflection of the familiar text, ending finally in a reverent whisper. Piano accompaniment is included for rehearsal purposes.
---
New from Oxford!
---
Oxford University Press July 2017 Choral News

July 2017 Choral News
This month, learn how conducting has influenced Bob Chilcott's work as a composer, discover new OUP repertoire with OUP Choral Highlights 2017, and read the latest OUP choral blog posts. Click HERE to go to Newsletter
---
Oxford Choral Highlights 2017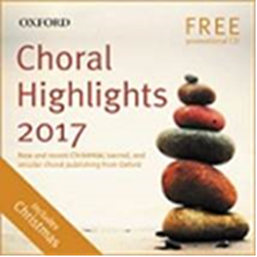 Click HERE for CDs currently available to stream as a playlist on Soundcloud where you can see a full track listing.
These complete performances of Oxford's Christmas, sacred, and secular choral music are a great way to discover new repertoire. The tracks are a selection of Oxford's new choral publishing for 2017, conducted by Bob Chilcott, and engineered and produced by John Rutter.
We hope you enjoy listening and we're sure you'll find music you and your choir will love to perform
---
"La La Land" Choral Editions from Alfred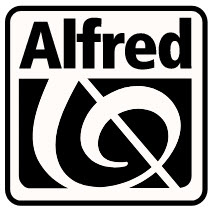 Music from the Motion Picture La La Land
These exciting arrangements from the motion picture La La Land are sure to be a hit with singers and audiences! Including favorites like "Someone in the Crowd" arranged by Alan Billingsley, "Another Day of Sun" arranged by Jacob Narverud, "Audition (The Fools Who Dream)" arranged by Andy Beck, and the Academy Award-winning, instantly recognizable song "City of Stars" arranged by Jay Althouse. Each song is extremely well suited for choral groups and is available for SATB, SAB, and SSA voices. Capture the wonder of Hollywood with these fantastically fun songs!
---
The Oxford Book of Easy Flexible Anthems
OUP has brand new collection of very easy anthems: The Oxford Book of Easy Flexible Anthems which is available as paperback and spiral bound editions:
The Oxford Book of Easy Flexible Anthems, paperback, retail $22.95 (ISBN: 9780193413252)
---
Hal Leonard: American Composer Forum's ChoralQuest series!

March 2017

Take a musical journey with choral music from American Composer Forum's ChoralQuest series! Features include:
High quality music from world-class composers
Explores many different musical traditions and histories
Offers challenging and captivating pieces that are also fun to play!
NEVER GIVE UP! Rollo Dilworth
---
New Barenreiter Publication
Peter Wagner:
Compendium of Organ Performance Technique Handbook of classical-modern organ playing
Volume I: Exercise Units 1-30
Volume II: Exercise Units 31-60
BA 11238
EUR 84.00
These volumes cannot be purchased individually.
Our two-volume edition is the first to offer a reference work on organ technique systematically subdivided into 60 exercise units. It provides an overview of all relevant topics on manual and pedal playing based on the tutors by Marcel Dupre, Fernando Germani, Charles-Louis Hanon and Johannes Brahms as well as on their sequels and supplements. There is also a comprehensive set of exercises to maintain the achieved performance level.
This compendium is a tutor for all levels of expertise and training from ambitious semi-professional organists through to fully professional church musicians and conservatory students. Furthermore it is aimed at all of those who teach the organ, whether privately or at academies, colleges, conservatories or universities.
The author:
Peter Wagner (b. Karlstadt, 1967) studied Catholic church music (A-level certification), organ improvisation, concert organ and music theory in Cologne, Wurzburg and Salzburg. His later career led him to a wide variety of teaching, consultancy and jury activities in the areas of organ playing, music theory, choral and orchestral conducting, voice training and children's choirs. He has also given concert tours in Germany and abroad. From 2001 to 2003 Wagner was an educational consultant and teacher at the Bavarian State Academy of Music in Hammelburg. Since then he has been cathedral organist and choral director in Minden as well dean church musician for the archbishopric of Paderborn.
Two-volume reference work on organ technique (Ger/Eng)
Covers all relevant areas of manual and pedal playing
Includes a comprehensive set of exercises
Concise introductory text (Ger/Eng)
Subject and keyword index on teaching and performing issues
For every level of expertise and training
---
Carus Spring 2017 Publishing Program Preview
With this Carus publishing program preview you can have a taster of Carus's forthcoming publications for the first half of 2017. A wealth of highlights awaits you both in core areas, modern Urtext editions for choirs, and in digital products.
The coming year is mainly devoted to Johann Sebastian Bach. For the 500th anniversary year of the Reformation we have set ourselves an ambitious goal: Bach vocal, our edition of the complete sacred vocal works of Johann Sebastian Bach, reaches its conclusion by Reformation Day October 2017. We have around 15 cantatas still to go, nine of which will be published this coming spring.
A further highlight in our choral music catalog is our editions of the sacred compositions of Charles Gounod, the 200th anniversary of whose birth falls in 2018. This includes the collection Chants sacrés, with 20 shorter sacred motets for 4–6 part mixed choir with organ or piano accompaniment. These are extremely suitable for use in church services.
2017 marks the 450th anniversary of Monteverdi's birth and the 250th anniversary of Telemann's death. We are celebrating both of these anniversaries with a series of new publications listed for you below.
As well as this, we've marked those editions in our publishing program with carusplus where Carus offers more than just the music – whether it's innovative practice aids, or Vocal scores XL with reader-friendly large print.
Anniversaries 2017
Monteverdi 450th anniversary / Telemann 250th anniversary of death
---
ECS Publishing: The Snow Lay on the Ground recording up for GRAMMY consideration!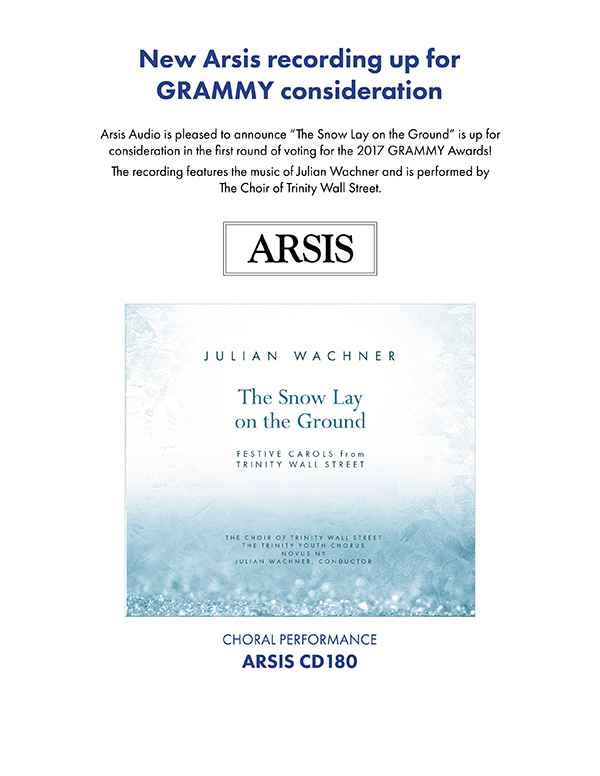 ---
Carus: Great choral works in smaller scorings

Great choral works in smaller scorings
The repertoire of major choral works for smaller scorings in our catalog is being constantly expanded. The advantages of these arrangements at a glance:
Smaller choirs also have the opportunity to perform these attractive works.
Performance can be achieved with less expense (fewer instrumentalists are required).
These versions offer a fresh look at well-known works.
Vocal scores and chorus scores from the original version can be used.
---
Choristers Guild New Anthems for Spring 2017
New Anthems for Spring 2017
This new anthem from Mark Burrows is filled with energy - children and congregation will love it! Voicing: Unison/two-part with piano and opt. percussion
Mark Miller's powerful new anthem for mixed choirs speaks to the power of love and community in the midst of pain, war, and brokenness. Voicing: SATB with piano
The focus is on mission in this touching anthem by Terre Johnson. Voicing: Unison/Two-part with piano and opt. flute
Andrea Ramsey's bestselling We Are Blessed is now available for mixed voices! Voicing: SATB a cappella with optional percussion
New for Mother's Day, from Lynn Shaw Bailey and Becki Slagle Mayo Voicing: Unison/two-part with piano and opt. flute
A delightful new "Rote to Note" piece for your youngest singers, from Christopher Hogan. Voicing: Unison/two-part with piano
A sensitive, exquisite arrangement of this beloved hymn of faith from Brian L. Hanson. Voicing: SATB with piano
Jim Culver's fresh, earnest setting of For the Beauty of the Earth will be accompanied equally well by piano, guitar, or worship ensemble. Voicing: Unison/two-part with piano or guitar
This beautiful ballad by R. Kevin Boesiger is appropriate for Maunday Thursday or any time your community gathers around bread and cup. Voicing: SATB wtih piano
---
Choristers Guild New Anthems for Lent
Trevor Manor's expressive new setting of O the Deep Deep Love of Jesus is available in SATB and Unison/Two-part voicings and features a haunting optional cello part.
Based on John 10:10, Ruth Elaine Schram's very beautiful Unison/Two-part anthem Ut Vitam Habeant (That They May Have Life) shares the simple and timeless message that Christ is our hope and shield - appropriate for any Lenten Sunday.
Finally, consider combining your children's and adult choirs for Anna Laura Page's charming partner song I Love to Tell the Story. This accessible arrangement features simple rhythms and familiar intervals.
---
Choristers Guild New and Best Selling Musicals
New and bestselling musicals for children of all ages and casts of all size.
CGC63 In the Image
This new musical from bestselling composer Mark Burrows focuses on faith, fun, and creativity. Children will love exploring what it means to be created in God's image, how we express our own creativity to glorify God, and ways we all can care for God's Creation. Cast Size: 11-13 speaking roles, can be expanded easily to accommodate a larger cast
Performance Length: about 30 minutes
CGC62 Mini Musicals (Five Short Preschool Programs)
If you work with a weekday preschool, preschool choir, or children's church this is a must-have for your library! These very short mini-musicals for special days (Valentine's Day, Mother's Day, Preschool Graduation, Thanksgiving, and A Celebration of Animals) require no costumes or staging and feature simple accompaniments, which are included on a CD. Individual songs would be fun to teach and sing in Sunday School or Children's Church, as well! Cast Size: any
Performance Length: about 7-10 minutes per program (4-5 songs each)
CGC40 The Tale of the Three Trees
This short musical which tells the story of Jesus' life is one of Choristers Guild's longtime bestsellers and for good reason! With music by Allen Pote and lyrics/narration by Tom S. Long, this cantata is not too difficult for children but provides elegant melodies and a profound message, and can be used as part of a worship service or as a stand-alone performance. Cast Size: 10-100, children or intergenerational
Performance Length: about 18 minutes